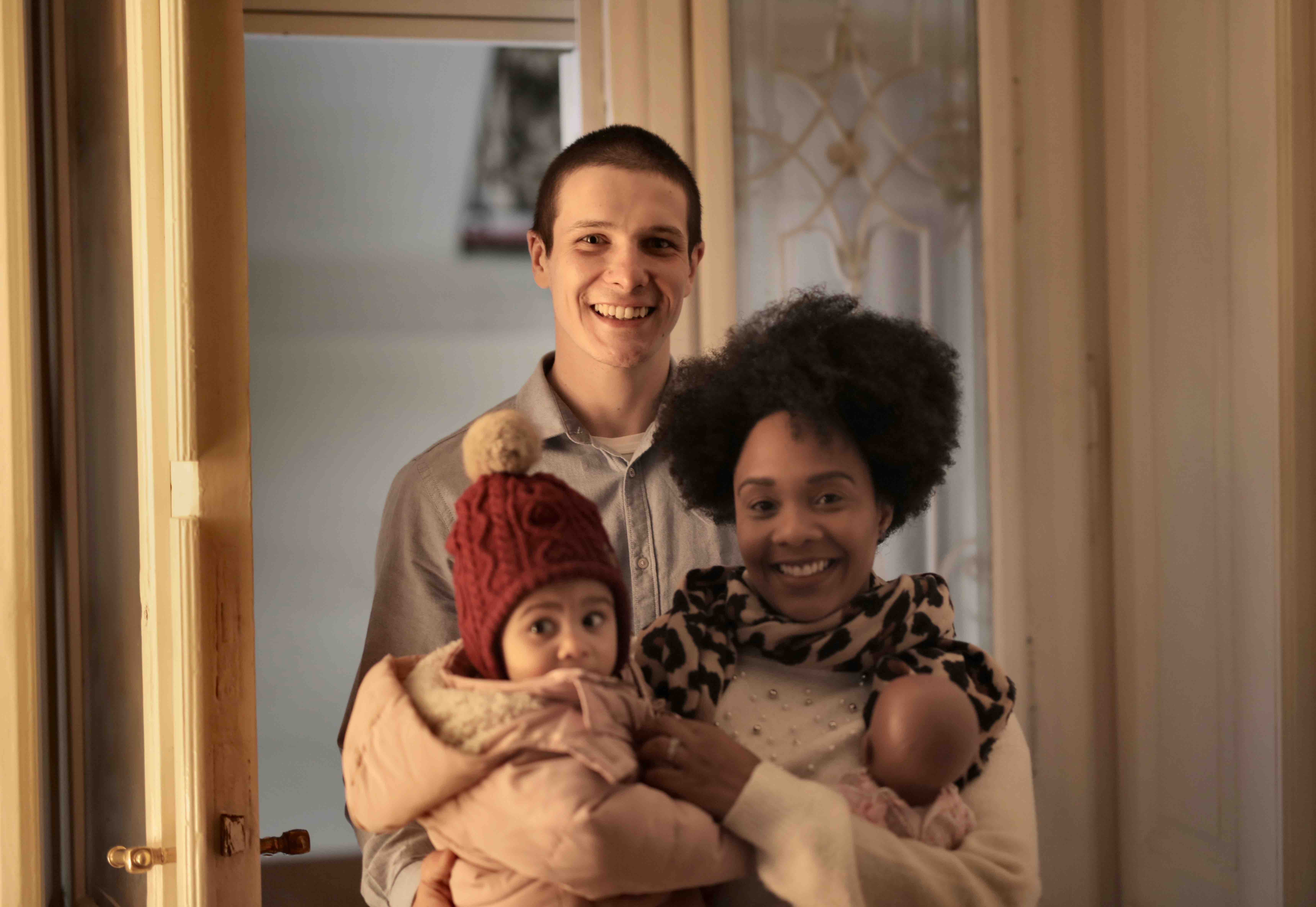 Working, teaching, and staying sane! (Free Kids Resource)
The coming days and weeks hold a lot of unknowns. People range from being inconvenienced to being crippled with fear. Wherever you find yourself on that spectrum, I am praying that you sense God's peace amid this storm.
Our team is committed to caring for you and creating ways for you to engage in community and experience the extraordinary life Jesus offers even while we can't physically gather. 
Most parents are settling into the new reality of having kids home from school, balancing work and the new role of "teacher." Below are a few tips to help you—and your family—in the coming weeks.
1. Have grace. Adults and kids are experiencing a new reality; none of us have done this before. Have grace for yourself and your family— express that grace verbally as you share your emotions.
2. Get outside. Fresh air is good for everyone! Make a point to get outside each day.
3. Create a schedule. Days without leaving the house can be mentally challenging. Enlist the whole family to create a schedule that works for you!
4. Spend time together and time alone. Be intentional with your time as a family by having check-ins, playing games, worshipping, and learning. Make sure each person gets time alone (read, exercise, nap) so that you can take care of yourself, reset, and not get frustrated with each other.
5. Utilize free resources. The internet is full of resources to educate and entertain, but which ones do you choose? Here are some we recommend to help you and your family connect spiritually, physically, and academically.
Wednesdays Are Zooming!
Only just a few days ago Covid-19 seemed to be something that existed outside of our borders; however, since then, we've seen it escalate to the point where it has the potential to disrupt so many lives. 
We make decisions with 2 Timothy 1:7 in mind. We won't change or act out of a spirit of fear, but of power, love, and a sound mind.
After looking at the government's response and the escalation over the last few weeks, in the interest of exhibiting love to those around us, we have decided to change the way we do church.
No, church is not cancelled; quite the opposite, we are busting out of the four walls! 
Starting today, Wednesdays are Zooming and Sunday we will have church online (more to come about that later.). 
I encourage our entire Extraordinary Church family to join us tonight (Wednesday) at 7:30 pm via Zoom. As I will address a few things like: 
How to be home with your spouse and kids without losing your minds?
What's the right amount of news intake?
What are the age-appropriate conversations to have with kids?
After speaking to a few of these things, I will continue the Kingdom Authority series. 
Wednesdays Are Zooming
You are probably wondering what Zoom even is. Simple. It's like FaceTime, but for bigger groups. Just download the app. 
If you are using your computer, click the following link. 
If you are using the APP, use this Meeting ID 116-426-715
Our EC team will send details through email, social media, our EC church APP, over the coming days. Make sure to follow us on all channels. You can also stay connected to all updates at extraordinarychurch.ca/covid19
I am excited as I declare Romans 8:28, over all of us. 
Extraordinary is here!   
Update #2 – March 14th, 7:31 PM
Hello, Extraordinary Church friends and family.
Please take a moment to watch this video and read the following statement in their entirety. 
We hope that you're doing well. We are sensitive to people experiencing anxiety (and, in some cases, fear) during this time, which is why EC has been in prayer and seeking wisdom during this difficult time. We are well aware of the current concerns we are all facing. We desire to act responsibly with wisdom and faith. We have decided to have our regularly scheduled worship experience at 3 pm tomorrow, March 15. (Yes, we will be armed with Lysol and other disinfectants.) 
2 Timothy 1:7 tells us, "We have not received a spirit of fear, but of power, love, and a sound mind." While you may be fearful over worst-case scenarios related to the coronavirus, please remember that God's power is the answer to every one of our human worries! 
At this time, officials are not recommending the cancellation of Sunday church gatherings of groups less than #250 persons. At the moment, we have less than #250 people attending E.C. weekly. (By faith, God is building His church, and we are soon to have several campuses throughout the GTA exceeding the #250 threshold.) 
E.C. will continue to have weekend worship experiences on Sundays, and our eGroups will continue to meet during the week. If our elected officials do recommend closure, or we determine it is in the best interest of our church family to close, we will inform everyone to the best of our abilities through our social media and email.
We are taking every reasonable measure to promote a safe and clean environment (as we do each Sunday). 
Our Dream Team will be thoroughly sanitizing our venue and equipment to the very best of our ability. We are paying extra special attention to surfaces that are frequently touched and to everything in our eKids environment. 
We will have hand sanitizer available in our building. (Which is something we've practiced before we've had to confront COVID-19.) 
We are welcoming all people with waves and smiles instead of our usual handshakes and hugs. 
Washrooms will be stocked with hand soap (including instructions on hand-washing). In addition to this, we will periodically disinfect throughout the afternoon. 
We will not serve any pastries or baked goods after our worship experience. However, bottled water will be available.
We will place every chair in the auditorium to ensure ample space to practice social-distancing. 
If you are not feeling well, stay home, please avoid contact and be considerate of others. We will post the sermon available via our podcast (iTunes, Spotify, Podbean) and our E.C. church APP so that you can remain connected.
Thank you for understanding! We are praying for the Greater Toronto Area, our country, and the world. We stand in agreement with the people of God all over the world and declare His miraculous power to be demonstrated during this time. 
We are declaring His peace, health, faith, and wisdom over each of you. 
If you have any questions, send us an email at info@extraordinarychurch.ca. 
We love you and look forward to gathering with you tomorrow afternoon. 
P.S. We have decided to attach an additional resource from the Public Health Agency of Canada concerning COVID-19. We trust that you will find this guide informative and insightful. You can view that resource here. 
Extraordinary is here!   
Update #1 – March 12, 2:30 PM
We wanted to take some time to articulate how Extraordinary Church is committed to protecting the health of our EC family. Concerning the recent global outbreak of the Coronavirus (COVID-19), Extraordinary Church is closely monitoring the situation and recommendations from the Public Health Agency of Canada (PHAC) and Peel Public Health. We are communicating with our team keeping them up to date, providing them with best practices in handwashing and respiratory hygiene to reduce and diminish the spread of any communicable illness. 
In Canada, as you know, the public health risk associated with COVID-19 is very low; however, we must work towards protecting our members, guests, and their families by modelling effective habits during this time. 
We are closely monitoring the unfolding situation with COVID-19 and following all recommended measures, protocols, and health guidelines to maximize overall safety during our worship experiences.
We are encouraging everyone to stay healthy by doing the following: 
Wash your hands often with soap and water or use an alcohol-based hand sanitizer. 
Avoid touching eyes, nose or mouth with as much as possible.
Avoid close contact with people who are sick. 
Coughing or sneezing into your sleeve (at your elbow) or tissues and not hands. 
Wash hands after coughing and sneezing. 
Staying home if sick to avoid spreading illness to others.
Maintain at least 1-metre distance from anyone who is coughing or sneezing. 
Maintain a healthy lifestyle, including a healthy diet, exercise and enough sleep, to enhance your body's immune system.
What Sundays will look like.
EC exists so ordinary people can experience an extraordinary life in Jesus. 
As always, we are dedicated to providing a safe, CLEAN environment for you and your family. While the facilities we use are cleaned regularly, we will take extra steps to ensure that high traffic areas are sanitized each afternoon. 
In addition to the regular hand soap being available in all washrooms, we will also provide extra hand sanitizer at Guest Central and throughout the building. 
We plan on continuing our weekend worship experiences as usual but are closely monitoring recommendations made by local, provincial, and national government ministries. Please know that you are our priority. 
Scriptures to declare over your life.
One of the main themes that I have communicated over the last two years is to encourage everyone to live in the authority of the Word. God's Word is not void of power, but His people are void of declaring His Word. 
Below, I have shared some Scriptures that, by faith, you can declare over you and yours. 
"You shall not be afraid of the terror by night, Nor of the arrow that flies by day, Nor of the pestilence that walks in darkness, Nor of the destruction that lays waste at noonday. A thousand may fall at your side, And ten thousand at your right hand; But it shall not come near you." – Psalm 91:5-7 NKJV
"No evil shall befall you, Nor shall any plague come near your dwelling; For He shall give His angels charge over you, To keep you in all your ways." – Psalm 91:10-11 NKJV
"And which of you by worrying can add one cubit to his stature? If you then are not able to do the least, why are you anxious for the rest?" – Luke 12:25-26 NKJV
"These things I have spoken to you, that in Me you may have peace. In the world you will have tribulation; but be of good cheer, I have overcome the world." – John 16:33 NKJV
Extraordinary is here!